How To Recover MS Office (Excel, Word or PPT) Using uMacsoft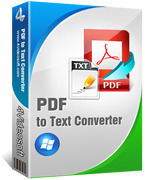 We all hate the feeling when our hours of work is being accidently deleted or destroyed. While in the past we weren't able to retrieve our lost files on Mac computer, nowadays anyone can easily get the lost files with fast and effective data recovery software for Mac. The document recovery solutions are numerous, but one of the best in the business are most certainly uMacsoft.
Why uMacsoft
uMacsoft is one of the best rated and critically acclaimed data recovery software. It not only works with Mac data recovery, but it also works for iOS, Windows and Android devices. They are basically giants in the data recovery industry and can be of an amazing help to anyone! Chosing them among the other solutions is a smart choice. However, be aware that there are also other great solutions, like CleverFiles for example. It's just uMacsoft is one of the best and most effective ones.
How To Recover MS Office Files in Mac With EaseUS
Recovering a lost MS office file on Mac can be done in 4 simple steps. Anyone can do it and the process may be so short that you can easily repeat it at any time.
First Step: Download and Install uMacsoft on your Mac and start the program
Second Step: Choose the needed file types (in our case .doc, .xls, .ppt which are the most used Microsoft Office documents). It will ensure you to find your lost MS office document files in the fastest way possible
Third step: Your files were located in a specific volume, chose the one of the deleted files. In that way again you will be reassured the scan is done fast and effectively. The hard drive or storage device where you lost your data will be done in the most convenient way. In that way you will most certainly find all the recoverable MS office files.
Fourth Step: Select all of the found MS office files you want to recover. Depending how many you lost, this list can be short or long. You can preview the files that can be recovered and select the ones you need. With the preview feature you will be reassured that you are using the right documents to be recovered.
Final Thoughts
This process is fast and painless. However, in some cases you may face with problems related either fail in finding the desired files or finding files that are not recoverable. In the first case you may want to do a another deep scan that may last for hours, but will more likely end up with success. The second case is less likely but if this happens it means that you waited to long to do the data recovery and that your Mac already re-wrote the memory with new data. In those cases you may also want to use other software that may be more effective than uMacsoft and may find the files and recover them.