MAC DATA RECOVERY: EASY WAYS TO RECOVER THE MS OFFICE FILES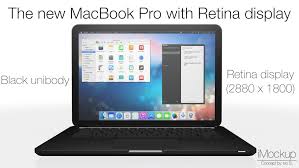 Microsoft office has become one of the major icons on the desktop of every individual either working personally or professionally. Whenever there is a need to create a document, make a presentation or write an application you will need the help of Microsoft office.
Imagine! You are doing your final year project using MS word and suddenly you lost your files. There can be any reason for losing it. You can delete it accidently, intentionally thinking that it is of no use anymore or it may get corrupted. You don't have to worry about it now. Luckily, Microsoft office offers a lot of mac data recovery procedures.
WAY 1: MAC DATA RECOVERY ONLINE
In this era of development and speed, the internet is the essential part of our lives. Almost all of our work depends on the internet. So the first way you can try is to use the internet for mac data recovery.
The files which are corrupted or it shows the inability to read, write or even open, can be restored with the software present online.
The whole process will only take few minutes. The time duration also depends on the size of the file and the data which the file contains. After the option selected for the mac data recovery, the users are provided with two options.
The first option is free, in which the demo version will be showed to the users so that they can perform the recovery procedure. The second version is paid, in which the user have to pay for the whole of the mac data recovery procedure online.
This type of file recovery way supports all types of files of MS word including Word, Excel, and Power Point etc.
WAY 2: MAC DATA RECOVERY FROM TEMPORARY FOLDERS
We all use Microsoft office on daily basis, as it becomes something essential when using our mac computers. Most of us believe that if we delete a file once, it means it will not be retrieved again ever.
This is not the case when you are working with Microsoft office. If you lost a file or deleted it accidently you don't have to worry about it because Microsoft office allows you to get that file again very easily.
When we delete a file, it is not totally gone from our mac computers. But still, remain in some folders because of the extensive auto save option present in the Microsoft office. You may not know that but the deleted files have some temporary files also and these are saved in a specific folder. You can go to that folder and find your target file.
After finding your desired file, you just have to open and resave it. You can have all of your work again with you.
Note: this method is not 100% reliable. It is effected only when you have lost your file only some time ago.
So, sit back and try the above procedures and you can surely have your own file again with you.